Sponsored Links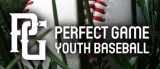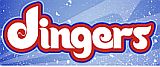 Quick Links
Cooperstown
Tournaments
Note: You must be registered in order to post a reply.
To register, click here. Registration is FREE!

T O P I C R E V I E W
rponche
Posted - 05/22/2018 : 08:34:03

---

We are looking for new or 2 year old teams AA (high side) for a league to be played out of the The SandLots at Holbrook Campground" SandLots are located at the corner of Holbrook Campground and Birmingham Highway (West Forsyth, East Cherokee, North Fulton counties). The plan would be to be play an 6 week season with 1 game per week, ideally 8 teams. www.thesandlots.net email thesandlotsllc@gmail.com
1 L A T E S T R E P L I E S (Newest First)
KeithB
Posted - 05/22/2018 : 21:23:18

---

emailed you. thanks.
| | | |
| --- | --- | --- |
| Georgia Travel Baseball - NWBA | © 2000-21 NWBA | |