Sponsored Links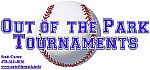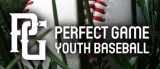 Quick Links
Cooperstown
Tournaments
Note: You must be registered in order to post a reply.
To register, click here. Registration is FREE!

T O P I C R E V I E W
Baseball66
Posted - 02/11/2019 : 12:20:57

---

With many different options (54/80 vs 60/90 and minors vs majors) offered by 2 different groups (PG and TBS/PBR), it appears that there will be a lot of tournaments/divisions that "don't make". Some teams may be loyal to PG and some to TBS/PBR at the beginning, but there may be a "follow the heard" mentality for the teams seeking the best competition. Throw in there the USSSA tournaments (which I think will struggle with all the new options on the table), and the dilution will get even greater. I think many of the Gwinnett teams and non-major teams or Rec travel teams will also continue to do some Grand Slam events.

In addition, I think a lot of majors teams may opt to wait until May to start 60/90 to save their pitcher's arms as the ones that start 60/90 off the rip may end up with arm issues down the road.

Thoughts? Where do you think your team will play most of their tournaments.
4 L A T E S T R E P L I E S (Newest First)
TbS
Posted - 02/21/2019 : 17:50:54

---

We have uodated the site and both options are now available for all weeks.

Baseball66
Posted - 02/20/2019 : 11:49:40

---

In reviewing the tournaments for March, April and May, it appears that PG has opted to go with just 2 divisions (with a couple of exceptions) for each tournament based on field size(54/80 and 60/90) rather than minors and majors.

The PBR/TBS at Lake Point appears to only have 1 size although a post suggested they were going to offer 54/80 and 60/90. As of this post, most tournaments only have 2-5 teams registered (one has 6 and one has 7) so it will be interesting to see how that pans out.
morrsco
Posted - 02/19/2019 : 12:13:27

---

The PG Spring Kick Off 54/80 has a number of the contending teams in it. 643, ECB Colt 45s, Jackets, Titans Blue. Watch out for that Motor City Hit Dogs team. My son played on Charlie Culbersons 12U team last year at Cooperstown. The 13U Culberson team should be a major team, but he lost to that Hit Dogs team.

turntwo
Posted - 02/15/2019 : 15:41:10

---

I think it has to do with the make up of the team.... An older 13U team, with a bunch of 2023's really should play 60/90 a majority of the time. A coach would be doing a disservice to player by inhibiting the development and playing on 54/80. Just my opinion.

And, I saw first hand last year, what major-caliber talent can do with 'rocket launchers' (re: drop 5's) in hand, and poor 3B/SS's at the 54/80 distance. (SS sent to ER, 3B knocked completely unconscious, etc). It's deadly. And unrealistic. If a 6'+ tall 13U develops "arm issues" by moving 6-feet further back-- baseball might not be the sport for him (or he should stick to 2B only and not pitch).

In terms of loyalty, or who wants what, just based on the lists of 'Who's Coming' proves that while LakePoint may have a nice facility, the organization PLUS location is the driving force. PBR/TbS seems to be a younger-aged option, but PG is the desired org for 13U+.... That is, unless your team isn't built for depth at pitching, and teams can't compete in PG due to PitchSmart guidelines.
| | | |
| --- | --- | --- |
| Georgia Travel Baseball - NWBA | © 2000-20 NWBA | |