Sponsored Links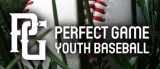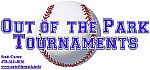 Quick Links
Cooperstown
Tournaments
Note: You must be registered in order to post a reply.
To register, click here. Registration is FREE!

T O P I C R E V I E W
coop3635
Posted - 08/14/2019 : 19:02:50

---

RBI Fall Classic
Sunday, September 22 2019
Forsyth County Parks

Sunday Only Events – 2 game guarantee, top 2 seeds play for Championship, $225 entry fee


RBI is the only organization that is home to A and AA teams exclusively and you will only play teams at those levels of competition. Others try, others say they have listened and will change, but they do not know you and your teams like we do. Now powered by Top Gun Sports, RBI Tournaments will continue to be your home for A and AA only tournaments, but with the added incentives of earning berths to national and world series events hosted by Top Gun Sports. NO ONE OFFERS ALL THE BENEFITS WE NOW HAVE.

Here are just some of the benefits that RBI Tournaments now offers:

- 1st and 2nd place teams win rings, medals, and team plaques for Spring
Qualify for the Fall/Winter World Series hosted by Top Gun by playing in 2 RBI Tournaments qualifiers this Fall
- Earn a berth to any Top Gun National or World Series event by playing in RBI Tournaments and earning points in the Top
Gun points system.
- Earn a berth to the Top Gun World Series hosted at famous Shipyard Park in Myrtle Beach, SC by winning an RBI Tournament
event.
- 7 or more teams split into 2 brackets (Excludes our Sunday only tournaments in the fall)

Visit our website today at http://rbitournaments.com to register for any of our upcoming fall tournaments or learn more about RBI and Top Gun Sports.

TO REGISTER, CLICK HERE AND SELECT DIVISION 3 FOR A TO AA LEVEL
https://playtopgunsports.com/BaseballTournaments.aspx…

2 L A T E S T R E P L I E S (Newest First)
coop3635
Posted - 09/08/2019 : 17:04:53

---

Plenty of spots available for our 2nd Sunday tournament of the season

coop3635
Posted - 08/23/2019 : 16:59:42

---

"GRAND DRAWING FOR A BIG MOUTH BOW NET-ONE PER AGE DIVISION"

"ALL PLAYERS ON ALL TEAMS WILL RECEIVE A TOP GUN-USA SPORTS "BACK PACK SLING"

"ALL TEAMS ENTERED WILL RECEIVE A DOZEN (12) BOWNET SNAPBACK BALLS"

"TOP GUN-USA RINGS TO ALL CHAMPIONS AND RUNNER UP TEAMS"

"TOP GUN MEDALS TO ALL CHAMPIONS AND RUNNER UP TEAMS"

"CHAMPIONS AND RUNNER UP TEAM PLAQUES"

"ALL HOME RUN HITTERS WILL RECEIVE TOP GUN-USA SPORTS HOME RUN MEDALS, AND BECOME MEMBERS IN THE TOP GUN-USA HOME RUN CLUB"


All Winning Teams Receive $2,000.00 Free Paid Berth to the SC Tournament of Champions (Fall), NC Tournament of Champions (Fall), GA Tournament of Champions (Fall), 2019 Winter Nationals and 2019 Winter World Series and the New Southeast Winter World Series in Atlanta Georgia. Spring Zone Activation Required for Summer Free Paid Berth & Fall Zone Activation Required for Winter Berths. ALL ROSTERED COACHES ONLINE WILL RECEIVE (1) $20.00 DICKS SPORTING GOODS GIFT CERTIFICATE.
| | | |
| --- | --- | --- |
| Georgia Travel Baseball - NWBA | © 2000-20 NWBA | |