Sponsored Links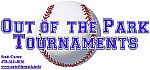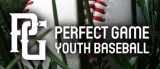 Quick Links
Cooperstown
Tournaments
Note: You must be registered in order to post a reply.
To register, click here. Registration is FREE!

T O P I C R E V I E W
New Team
Posted - 04/14/2019 : 11:28:27

---

If you play USSSA tourney and finish pool play, that counts as a full tourney even if Sunday is rained out. No partial payment given. Check the weather closely if you join USSSA tourney.

1 L A T E S T R E P L I E S (Newest First)
Jackets96
Posted - 04/15/2019 : 07:50:31

---

Iím pretty sure thatís how all the tourney organizations do it. Not saying I like it, just itís not unique to USSSA. But given you have to commit and pay by Monday theres not a lot you can do to know the weather the next Sunday - forecasts change too much.

TbS and PBR have had some great Facebook posts this spring showing their tourneys playing on the turf at Lakepioint while all others are washed out.
| | | |
| --- | --- | --- |
| Georgia Travel Baseball - NWBA | © 2000-20 NWBA | |