Sponsored Links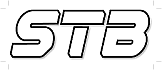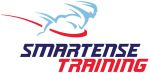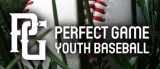 Quick Links
Cooperstown
Tournaments
Note: You must be registered in order to post a reply.
To register, click here. Registration is FREE!

T O P I C R E V I E W
GRB5
Posted - 08/09/2018 : 12:42:43

---

D&D Sports will hold their Sunday only tournament on 8/12/18 in Conyers.
It is $275 per team and $6 admission fee at gate.We have the following teams per age group as of today: Contact us at 678-833-8133 we have room for a couple more! This tournament is a 3 GG

9U
1- Team Demarini (Gold)
2- Wildcats
3- Cobb Tigers
4- The Renegades

12-U
1- Team Mizuno
2- The Tifton Tigers
3- Eastside Thunder
4- American All Stars

15-U
1- Eagles
2- The Renegades- White
3-Renegades- Red



1 L A T E S T R E P L I E S (Newest First)
GRB5
Posted - 08/13/2018 : 07:55:48

---

Thanks to all the teams that joined us this past weekend. Here are the winners from each age group.
9U-The Renegades (Red)
12U-Eastside Thunder
15U-The Renegades (White)

We will have our next tournament on 9/1 in Conyers's. Contact us at 678-833-8133 if interested!
| | | |
| --- | --- | --- |
| Georgia Travel Baseball - NWBA | © 2000-19 NWBA | |