Sponsored Links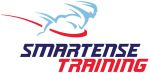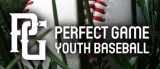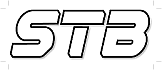 Quick Links
Cooperstown
Tournaments
Note: You must be registered in order to post a reply.
To register, click here. Registration is FREE!

T O P I C R E V I E W
Houndfan
Posted - 10/25/2018 : 12:30:08

---

The Mountain View Athletic association, in conjunction with Gametime Leagues will be hosting a special fundraising tournament

NOVEMBER 3 - NOVEMBER 4

Gametime Leagues will provide all scoring through gamechanger through the event
Gametime Leagues will be providing social media coverage of the entire event to include interviews and game highlights for all ages.
Gametime Leagues will be selecting All Tournament Teams for each age group.

All proceeds will help to build a special needs baseball field at Rabbit Hill Park.

Come help out a great cause and see the benefits for your team playing in Gametime Leagues powered events.

Tournament ages available: 7u -14u .
Rabbit Hill Park will host 7u -llu & 13u
Mountain View High School will host 12u & 14u

Cost is $400 per team (no gate fees) -All proceeds go toward 'Bears Make a Difference' special needs program.

3 game guarantee .. 2 pool play Saturday games and single elimination on Sunday.

Bracket winners will receive Spring 2019 entry to either a Grand Slam or a Training Legends tournament and an invitation to Gametime Leagues Spring Champions Tourney!

Raffle prizes will be offered from major national sporting goods brands.
For more info email baseballdirector@mvaasports.org or call 612-578-3400
1 L A T E S T R E P L I E S (Newest First)
sleeperzbaseball
Posted - 11/01/2018 : 14:16:39

---

How do we follow along through Gametime Leagues?
| | | |
| --- | --- | --- |
| Georgia Travel Baseball - NWBA | © 2000-19 NWBA | |