Sponsored Links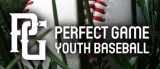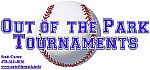 Quick Links
Cooperstown
Tournaments
Note: You must be registered in order to post a reply.
To register, click here. Registration is FREE!

T O P I C R E V I E W
RandyP
Posted - 10/29/2018 : 14:57:40

---

Looking for local batting coach that has college or higher experience to help my 15 year old son with private batting lessons that are reasonably priced with above average results. Thanks!

1 L A T E S T R E P L I E S (Newest First)
Hurricane22
Posted - 12/03/2018 : 10:16:41

---

Contact Georgia Baseball Academy. They just brought on Chevy Clarke who was a first rounder for the Angels. Played with Dansby in HS.
| | | |
| --- | --- | --- |
| Georgia Travel Baseball - NWBA | © 2000-20 NWBA | |