Sponsored Links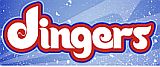 Quick Links
Cooperstown
Tournaments
Note: You must be registered in order to post a reply.
To register, click here. Registration is FREE!

T O P I C R E V I E W
Ump Nation Georgia
Posted - 12/22/2016 : 16:24:09

---

TSSO umpires baseball for travel baseball in the Metro Atlanta Area. We umpire events for Triple Crown Baseball, Titans Sports Academy, Nelson baseball and more. Whether you are an experienced umpire, a new umpire, or a coach looking to make the switch, we offer several levels of baseball for all. Our Kickoff Meeting will be held on January 11th at NorthStar Church in Kennesaw, GA. Registration is from 6:00 to 7:00pm and the meeting will be from 7:00-9:00pm. We work with closely with UmpNation and Perfect Game USA and can keep you busy from February through October. If you are new to TSSO check out our website www.tssofficials.com or contact Steven at sdcair1@yahoo.com. See you there!
1 L A T E S T R E P L I E S (Newest First)
Ump Nation Georgia
Posted - 01/04/2017 : 12:19:40

---

The TSSO Kickoff Meeting has been moved to January 18th. We will have our Celebration of Life Ceremony on January 11th at NorthStar Church for our fellow umpire and friend Chuck Brady, who was killed in an automobile accident on December 26th, 2016. Please pray for his family during this difficult time. January 11th Celebration will begin at 6:30 and January 18th Kickoff meeting 6:00 to 7:00 registration and 7:00 to 9:00 meeting time. Please visit www.tssofficials.com for more information.
| | | |
| --- | --- | --- |
| Georgia Travel Baseball - NWBA | © 2000-22 NWBA | |