Sponsored Links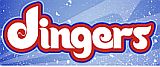 Quick Links
Cooperstown
Tournaments
Note: You must be registered in order to post a reply.
To register, click here. Registration is FREE!

T O P I C R E V I E W
Josh1725
Posted - 07/30/2018 : 11:06:09

---

How would you become an umpire around the Paulding area?

1 L A T E S T R E P L I E S (Newest First)
Ump Nation Georgia
Posted - 08/06/2018 : 12:33:53

---

Go to www.tssofficials.com. We umpire baseball in the metro Atlanta area.
| | | |
| --- | --- | --- |
| Georgia Travel Baseball - NWBA | © 2000-22 NWBA | |