Sponsored Links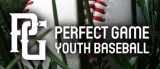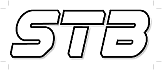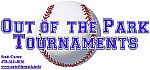 Quick Links
Cooperstown
Tournaments
Note: You must be registered in order to post a reply.
To register, click here. Registration is FREE!

T O P I C R E V I E W
132100
Posted - 03/28/2019 : 13:26:18

---

AAA/Major infielder/pitcher looking for team. Dedicated and committed with a great attitude.
Please contact for more info.
2 L A T E S T R E P L I E S (Newest First)
playball12
Posted - 05/16/2019 : 12:25:10

---

Tomahawk Baseball will be conducting tryouts for our fall 2019/ spring 2020 for the following teams:

9U Meeks, 11U Meeks, 14u Ryals

Tomahawk Baseball will be holding its annual Baseball tryouts. Our tryout will be run by our professional staff.

The Tomahawk program is designed to develop players to a higher level both mentally and mechanically. We are looking for those self-motivated players who want to grow. The program focuses on giving players tools to compete at the next level and will hold them accountable every step of the way. Instruction is modern style focusing on instilling efficiencies over talent using a variety of methods and approaches.


Saturday June 22 and 28th.
10:00am
Orange Methodist Church
220 Orange Church Cir
Canton, GA 30115

Private tryout can be scheduled now.

There is a $25 tryout fee. Paypal or Cash only.

For questions or to set up a tryout contact Todd Meeks at (678) 755-6618
igotitigotit
Posted - 03/29/2019 : 22:43:19

---

Where do you guys live?
| | | |
| --- | --- | --- |
| Georgia Travel Baseball - NWBA | © 2000-20 NWBA | |