Sponsored Links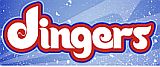 Quick Links
Cooperstown
Tournaments
Note: You must be registered in order to post a reply.
To register, click here. Registration is FREE!

T O P I C R E V I E W
DavidFee
Posted - 07/19/2019 : 15:57:19

---

Cherokee Travel League has opened registration for Fall 2019 season. A season of league play will consist of 6 regular season games and a single elimination tournament. The games will be played during the week and the tournament will be played on Sunday. The league season will run September through end of October.

We have limited spots available for ages 8uCP – 11u A-AA level.

The tournament will require a roster that has each player playing in at least 2 regular season games. Trophies will be awarded for champion and runner up. This is a great way to get a good number of games in for the fall season that tries to work around other sports.

Along with the regular season games, we also have practice slots starting in August. There are available slots for teams to have practices and participate in the Cherokee Travel League but you don't need to rent fields for practice to play in league.

All games and practices will be played out of Sequoyah Park in Canton. For additional information or to sign up for Cherokee Travel League please contact me at travel@eastcherokeebaseball.org).
1 L A T E S T R E P L I E S (Newest First)
DavidFee
Posted - 07/20/2019 : 07:59:32

---

Sorry the email address is travel@eastcherokeebaseball.com not org.
| | | |
| --- | --- | --- |
| Georgia Travel Baseball - NWBA | © 2000-22 NWBA | |