Sponsored Links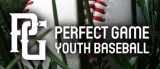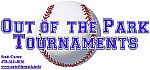 Quick Links
Cooperstown
Tournaments
Note: You must be registered in order to post a reply.
To register, click here. Registration is FREE!

T O P I C R E V I E W
JR843
Posted - 10/08/2019 : 11:37:26

---

Looking for pick up Oct 12/13 & 26/27. AAA/Major Speed and good stick

1 L A T E S T R E P L I E S (Newest First)
ECB Colt 45s
Posted - 10/16/2019 : 14:24:42

---

Are you on a roster for the 2020 summer season? East Cobb Colt 45s Orange are still looking for a few players. walker.jimmy6@yahoo.com.
| | | |
| --- | --- | --- |
| Georgia Travel Baseball - NWBA | © 2000-20 NWBA | |