Sponsored Links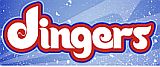 Quick Links
Cooperstown
Tournaments
Note: You must be registered in order to post a reply.
To register, click here. Registration is FREE!

T O P I C R E V I E W
Southern Sports Baseball
Posted - 09/02/2021 : 17:49:39

---

End your spring/summer season with a trip to the Southern Sports Promotions Coastal World Series!

This is the 2nd year of the event following a great kickoff event in 2021. Battle teams from south Georgia, other states and more.

June 23-26, 2022
8u-17u
North Glynn Rec Complex, Mallery Park on St. Simons and Adam Wainwright Baseball & Softball Stadium

SKILLS COMPETITION & PIN TRADING
On Thursday night, we will host pin trading and skills competition with awards for each division and every category winners. Competitions to include homerun derby, fastest man and team around the horn.

3 pool play games into single elimination tournament.

More info: https://www.southernsportspromotions.com/world-series

See more here: https://baseball.exposureevents.com/172862/southern-sports-coastal-world-series

This was a great event in 2021. We're looking forward to an even better event in 2022.

If you'd prefer to stay closer to home, we do have a Mountain World Series in Dahlonega and Helen. Check out https://www.southernsportspromotions.com/world-series for more.
| | | |
| --- | --- | --- |
| Georgia Travel Baseball - NWBA | © 2000-22 NWBA | |